All professionals at Peter Bendetson MD maintain the highest levels of accreditation and pursue ongoing education to stay abreast of the latest trends in the medical field. Read on to learn more about our staff's experience and training.
Peter R. Bendetson, M.D.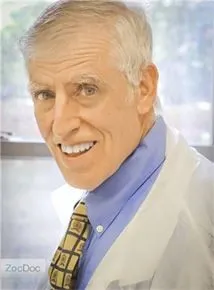 Dr. Bendetson was introduced to the Wellington/Loxahatchee/Royal Palm Beach area when he was invited to join a group practice over 12 years ago. In 2012 he opened his own dermatology private practice in Loxahatchee to continue his lifelong work in skin care.
Dr. Bendetson has 30 years of clinical experience as a dermatologist. The last 15 years have been in the Wellington/Loxahatchee/Royal Palm area where he specializes in skin cancer screenings and skin cancer surgery. Also, whether you have skin cancer or a skin rash, you can be assured of an accurate and quick diagnosis. Most biopsy results are returned within 48 to 72 hours.
Dr Bendetson is a Magna Cum Laude graduate of Tufts University as well as a graduate of Tufts University School of Medicine. He then went on to complete his residency in Internal Medicine at one of the University of Massachusetts Medical Centers.
Subsequently, he completed a Dermatology Residency at a joint Tufts University/Boston University program. Dr. Bendetson furthered his education with a fellowship in Mohs Surgery at Roswell Park Cancer Institute. Dr. Bendetson is a Fellow of the American College of Mohs Surgery and a member of the American Academy of Dermatology.